Tony Brown – The New Apostolic Reformation
Seminar:
The New Apostolic Reformation – Move of God or End Time Deceit?
In recent times a new religious movement has arisen which is led by Apostles and Prophets. The leaders, beliefs and music of this group have infiltrated the worldwide church at an alarming rate. Some Christians have wholeheartedly embraced this movement as a work of the Spirit, many are confused, some are oblivious, and still others believe it to be false and dangerous.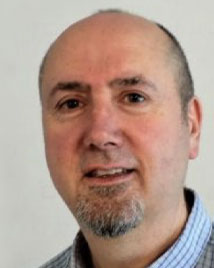 In this Seminar, Tony Brown will consider the people and the teachings associated with this movement and ask: Is this a move of God or an end-time deception?
Tony Brown
Tony is an itinerant evangelist with the Association of Evangelists. He seeks to be a missionary to those caught in New Religious Movements, especially Jehovah's Witnesses and Mormons. As a former JW, he is keen to help Christians share the truth in love with those trapped in falsehood. He is also part of the Reachout Trust team and writes weekly for the Reachout blog. He is author of the book Sharing the Gospel with Jehovah's Witnesses and the soon to be released Sharing the Gospel with Mormons.
Tony lives in Bradford and is married to Cath. Together they have three children.
www.aofe.org.uk
www.reachouttrust.org