Cults – the Forgotten Mission Field
Saturday 4th February
Led by Tony Brown
What is a cult? What are the marks of a cult? Can cult members be saved? Comparing the beliefs and practices of The Jehovah's Witnesses and The Mormons with Biblical Christianity, ex-JW Tony Brown will share how we can share the gospel with those caught in falsehood.
Saturday 4th February 2023
10.00am to 3.30pm (coffee served from 9.30am)
£20 (drinks provided, bring your own lunch)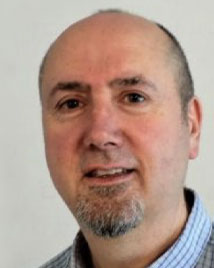 Tony Brown is an itinerant evangelist with the Association of Evangelists. He seeks to be a missionary to those caught in New Religious Movements, especially Jehovah's Witnesses and Mormons. As a former JW, he is keen to help Christians share the truth in love with those trapped in falsehood. He is also part of the Reachout Trust team and writes weekly for the Reachout blog. He is author of the book Sharing the Gospel with Jehovah's Witnesses and the soon to be released Sharing the Gospel with Mormons.
Tony lives in Bradford and is married to Cath. Together they have three children.
For more information and to book your place on any of these seminars please contact us:
Tel: 01277 372206
Email: team@pilgrimshall.org
Please note that due to limited seating capacity, it is recommended that you book early.
9.30am

Tea/coffee

10.00am

First session

11.15am

Refreshment break

11.45am

Second session

1.00pm

Lunch break
(drinks provided, but please bring own lunch)

2.00pm

Third session or discussion

3.00pm

Questions and feedback

3.30pm

Close
Whilst Pilgrims Hall invites speakers to present teaching on various topics as part of our Seminar and Ministry Programmes, the views expressed by visiting speakers in any seminars are entirely those of the individuals concerned and do not necessarily reflect the opinions of Pilgrims Hall.